About
Adirondack Electric - Master Electrician
4133 Silver Beach Road, Malta, NY 12020
Call Us:
(518) 791-1050

Adirondack Electric has been in business since 1996.
Owner Dave Freightenburgh started out working with his father (who was an electrician) at an early age, going on service calls and helping to work on various projects.
Dave held positions in the construction industry as a project manager for several years. He later went on to receive schooling in the electrical field and started Adirondack Electric.
Over the years, Dave has completed many service calls and jobs, small and large, from residential to commercial. Notable projects have included restoring power to a major campground after severe weather damage, wiring commercial properties such as day care facilities, nursing homes, restaurants, and retail properties.
Dave specializes in rewiring older homes and replacing broken underground services. The addition of a small backhoe to the business has aided in digging underground services on smaller residential properties with minimal impact on the landscaping.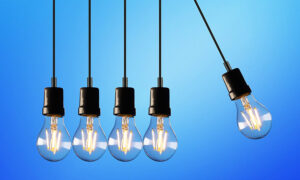 |Home | About | Services | Service Areas |